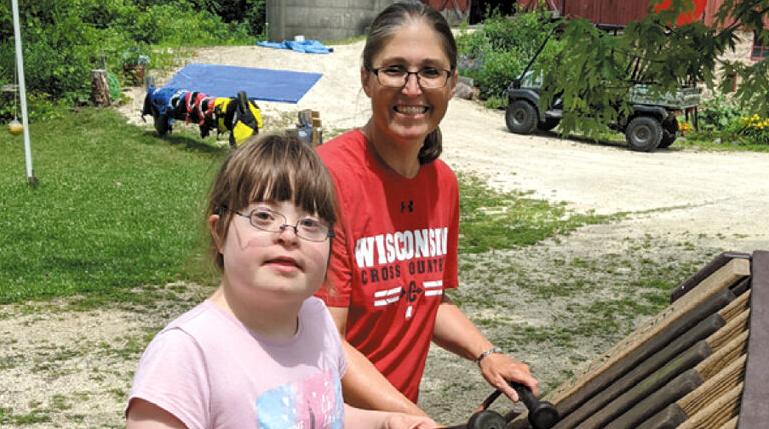 Visitors Satisfied with New Locker Room at Blue Lotus Retreat in West Bend | New
[ad_1]
BEND WEST – Blue Lotus Farm and Retreat Center (BLFRC) welcomed a new locker room this summer, giving people of different abilities and their caregivers access to a private area with a hydraulic lift and disinfection station . In the weeks following its completion, visitors enjoyed the locker room.
"It's wonderful. Visitors were happy to see the respectful accommodation available," said BLFRC Executive Director Jacqueline Janz. "We are delighted and look forward to highlighting it with all of our visitors next year. "
BLFRC received the hydraulic lift table in July after a slight order delay.
Starting this spring, seniors in the senior design class at the Milwaukee School of Engineering (MSOE), with help from their teacher Mark Rounds, built an accessible locker room at BLFRC.
The students started building the facility in April this year with the help of contractors for the installation of the electricity, the concrete base and the roof. The companies also donated some of their services to the project.
Timber walls were built on campus and transported to BLFRC for installation, followed by the addition of a medal roof.
The new facility serves as a private space for people with disabilities and their caregivers, ensuring people with quadriplegia and those who use wheelchairs have the dignity and proper facilities to change clothes or meet other needs.
Michelle's Action Angels Community Outreach (MAACO) sponsored a hydraulic lift table. The lift can accommodate over 400 pounds and is adjustable for those of different heights or who use a wheelchair.
This elevator will allow those visiting the BLFRC to visit the facility for a longer period of time without worrying about what they will do if they need to change clothes or need a change.
Rebecca Stelmack, board member and vice president of MAACO, told the Daily News in April that the elevator is similar to a changing station found in the washroom, but for adults. Stelmack herself knows how important a hydraulic lift is for people with different abilities and their caregivers. Her little sister is unable to use the toilet. When the family is out of the house, her mom has to spread her jacket out on the bathroom floor or get to the family van when she needs to change.
MAACO also donated a disinfection station for the installation. The hydraulic elevator and the sanitation station constitute a sponsorship of approximately $ 43,000.
BLFRC provides ways for people of different abilities to enjoy the outdoors. Located on 64 acres, the day camp features hiking trails, an in-ground pool, a four-acre pond, kayaks and canoes, a pavilion area, a campfire for roasting marshmallows and more.
[ad_2]