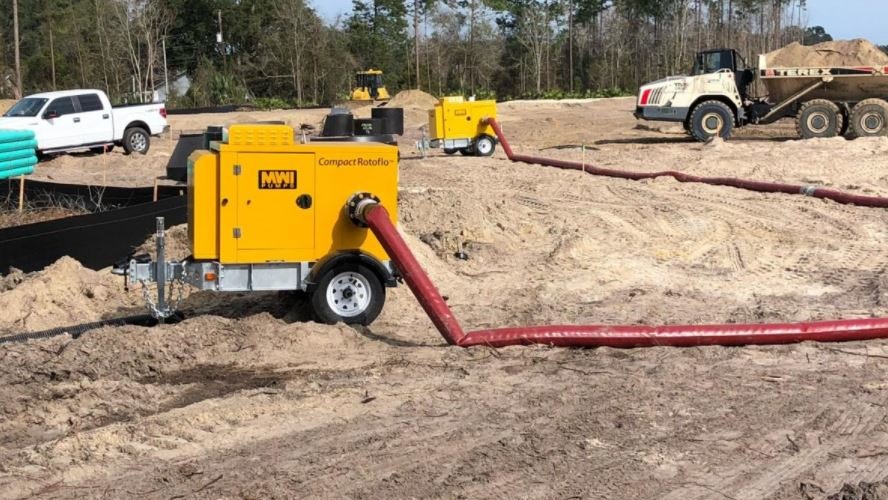 MWI Pumps to Showcase Municipal Water Pumping Solutions at Utility Show
MWI Pumps plans to attend the Utility Expo to showcase its municipal approved sewer and lift station, flood control and sump pump solutions.
MWI pumps
MWI Pumps to Reconnect with Utility Professionals and Showcase its Municipally Approved Solutions, Sewer Bypass and Lift Stations, Flood Control and Sump Pumps at The Utility Expo 2021, which will take place held September 28-30 in Louisville, Ky.
Attendees will experience advanced and rugged water pumping products, remote monitoring and control capabilities, cost-effective and municipality-approved pumps, as well as comprehensive maintenance / repair and rental services at Moving's booth A1307. Water Industries / MWI Pumps located in the South Wing of the Kentucky Exhibition Center.
MWI Pumps, known worldwide for water pumping technology, announced some new and improved pump products that will be showcased at the Utility Expo.
Stop by booth A1307 to see MWI's water pumps, including the Compact 6-in. Rotoflo well construction sump pump, the Eco 4-in. Primerite and the new MWIConnect 24/7 remote monitoring and pump control system.
"After the year that has passed with the pandemic, we are delighted to be back as exhibitors at The Utility Expo. This event gives us the opportunity in person to demonstrate MWI pumps and pumping solutions that have been proven to accelerate productivity, reduce costs and increase the safety of communities across North America. Additionally, MWI continues to provide the fastest pump repair and maintenance service response times in the State of Florida to keep water flowing, "said Dana Eller, President of MWI Pumps . "We have several innovations this year that are changing the way the pumping industry moves water. These solutions stay ahead of demanding construction schedules by increasing productivity and reducing costly downtime.
Among the new and improved products, MWI will highlight the Compact 6-in. The Rotoflo well pumping system which is 30% smaller and lighter than piston pumps, the MWIConnect 24/7 remote monitoring and pump control system to increase productivity and safety on the job site and the series FSA Approved Municipal CT Primerite with Eco 4-in. pump designed to maximize the power of a smaller engine, saving fuel, space and overall costs.
Plus, with every pump rental comes our customer-centric approach to scheduled maintenance and 24/7 emergency repairs to keep you pumping. MWI's new and improved pumps and accessories include:
Compact 6 inch. Rotoflo Wellpoint bilge pump
Over 30% smaller and lighter than Wellpoint piston pumps; fits where others can't.
High performance, 425 gpm and 208 ft. TDH.
Maximized power from a smaller engine.
Standard Silencer Pack: 67 dBA at 7 M / 23 ft. for residential or sensitive areas.
Low fuel consumption, works up to five days.
Complete full size MWI 6 inch, 8 inch. and 12 inches. Rotoflo pumps.
MWIConnect 24/7 remote monitoring and control
Track pressure, flow, temperature, levels, vibration, start / stop and location of the pump system from anywhere.
Connects to real-time data 24/7.
Improve scheduled maintenance, track location, receive alerts for current or critical conditions, monitor system operation, and troubleshoot as needed before dispatching a technician.
Eco Primerite Self-Priming Garbage Pump
HP optimized for the price / quality ratio.
Affordable prices approved by the municipality for the rental or purchase of pumps.
Low fuel consumption, works up to three days.
Eco 4 in. sinks up to 90 ft. TDH / 1000 gpm with 6-in. up to 160 ft. TDH / 2300 gpm.
Easily pumps sludge and brackish water with solids up to 3 inches.
Store and move quickly when and where you need it.
Little maintenance required.