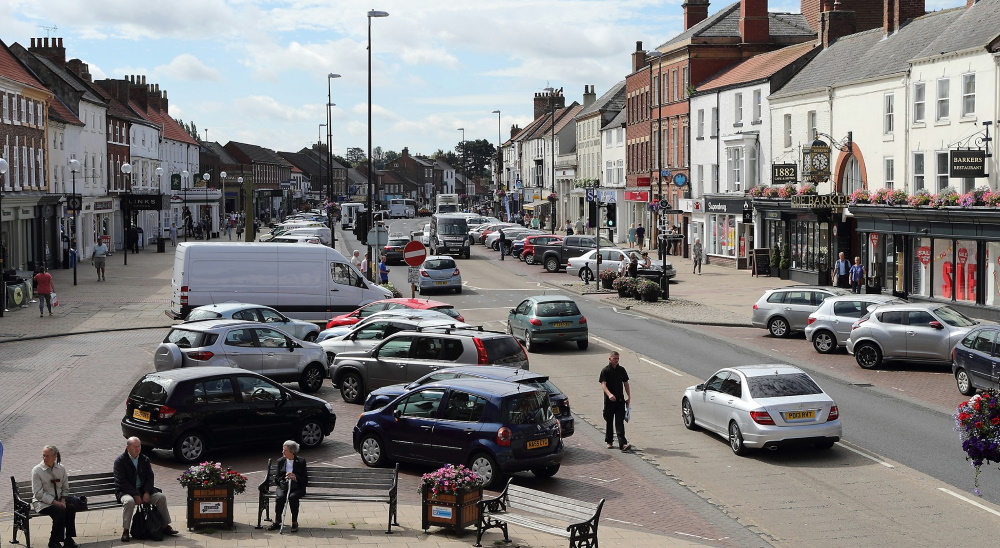 Council to inject additional £ 120,000 into Heritage Action Zone to revitalize Northallerton
The ambition to revitalize Northallerton town center by restoring iconic buildings, retaining historic thoroughfares and modernizing storefronts should be sustained after delays partly caused by the pandemic which saw the program lose £ 165,000 of its funding.
Hambleton District Council Cabinet will be asked on Tuesday to approve the pumping of an additional £ 120,000 to improve some Georgian buildings on Northallerton High Street as part of the government-funded High Streets Heritage Action Zone program of $ 95 million. pound sterling.
If Councilors approved the funding, the main elements of the £ 772,000 initiative would see £ 172,000 spent on the ginnels redesign, a historic trail and augmented reality app of £ 160,000 created and £ 150,000 in upgrades. showcases.
An additional £ 37,600 would be spent on a feasibility study examining the conversion of premises above the shops into housing.
The revised program comes a year after it was announced that Northallerton was one of nine Yorkshire towns to receive funding from Historic England and the council leadership declaring that 'the town's once vibrant appearance is starting to deteriorate'.
The officer's recommendation to move forward with the main parts of the initiative follows advice which also secured £ 6million from the government's Future High Streets Fund, in a bid to create a better economy night, more cultural and leisure opportunities and to discover the hidden heritage. .
It also comes as the council's plan to redevelop the former Crosby Road prison site with shops, offices and a cinema progresses.
While plans to promote the county's town center have been widely praised, city councilors representing nearby market towns such as Bedale and Stokesley have called for investments there.
Nonetheless, a report from an officer in cabinet indicates that the delays in starting the four-year Heritage Action Zone program were linked to Covid-19 and complex land ownership issues.
It says £ 51,200 of co-funding, instead of £ 156,015, was now available from the York and North Yorkshire Local Enterprise Partnership and an additional £ 59,700 from the private sector was also lost.
To close the funding gap, it is proposed that the council increase its contribution from £ 35,930 to £ 154,530, force its agents to take more responsibility for the project and provide additional government funding of £ 27,710.
The report warns that if the initiative were scaled back it would result in £ 239,000 less funding, drastically scaling back projects and ending plans for creation
a reality heritage trail featuring local characters and interactive elements of the city of yesteryear.
The report adds that the downsizing of the plan "may jeopardize the whole project and still requires a substantial additional investment of council funds of £ 81,000".
Officers conclude: "The original concept that the Northallerton Heritage Action Zone identified projects that will positively contribute to the council's priority of stimulating economic vitality remains true. "